After two weeks of preseason we can start to gauge the effectiveness of our rookies. The preseason is important for the rookies to make an impression and prove that they are ready to start in the regular season. I will give each of our drafted rookies in the first three rounds a grade for their first two performances and give a mention to other important rookies.
Melvin Ingram A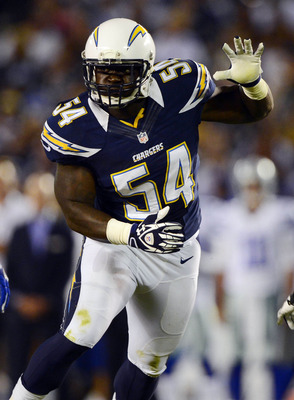 Ingram was very impressive against the Green Bay Packers in week one. He made a great move on the Left Tackle on 4th and 2 and ran straight on to Rodgers who was forced to chuck it straight to Cason for the interception. Ingram was impressive on various other plays notching up a couple of tackles and lived up to his hype of being the best outside linebacker in the draft. In the game against Dallas he wasn't quite as impressive but still managed to get his first NFL sack. Overall everyone has been very impressed with Melvin Ingram and he has settled into the NFL straight away. He seems to be able to shed blocks like he did in college and his athletic ability is constantly on show.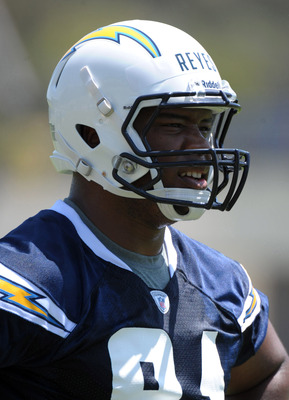 Kendell Reyes B+
Although he hasn't looked quite as dominant as Ingram, Reyes still managed a sack in week one along with a few good tackles in the running game in both weeks. He has done nothing wrong and has been all round solid. I fully expect him to line up at defencive end alongside Corey Liuget and will hopefully continue to impress.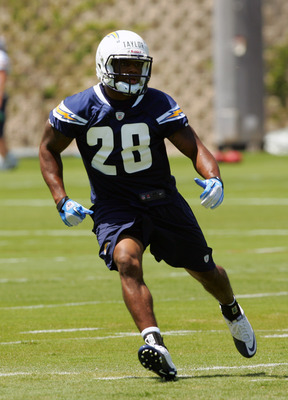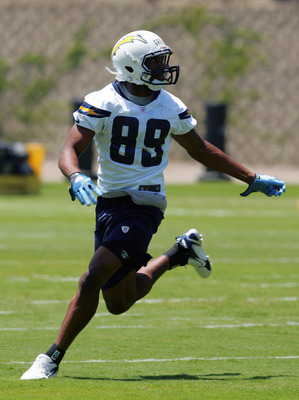 Brandon Taylor B
Taylor was traded up for by the Chargers and he seems a decent player. He had a few tackles in both games and seemed fairly solid in coverage. It is difficult to know quite how good he is however as unlike Reyes and Ingram he has lined up in the second team so although he looked good, he hasn't gone up against the best quarterbacks or running backs who might exploit his rookie experience. Although he's been reliable thus far, he hasn't come up with a big play so has not impressed enough to get a higher grade.
As for the other drafted players, Ladarius Green has not yet caught a ball in preseason but has impressed in camp. Johnnie Troutman is injured for the season, something the Chargers already knew about when drafting. David Molk, who fell to the 7th round for the Chargers and is considered very good value, has done his business and as most Centres do, kept out of the headlines. He's played a few snaps in the games and has gone unnoticed which is good as an offensive lineman. One man who I have been disappointed in is Edwin Baker who was our final selection. Baker failed to make any sought of impression in camp or so far in preseason and will likely loose out on a roster spot. He was a rookie I thought very highly of and thought might become a decent third running back but Ronnie Brown and either Jackie Battle or Michael Hayes will take that spot.
There have also been some impressive performances in training camp and preseason for some the undrafted free agents. Jarrett Lee has been the most impressive as in week one while backup Whitehurst was injured, Lee threw for 235 yards with a touchdown and an interception. Although he may struggle to make the final roster as Whitehurst will take the backup role, he has certainly impressed and may find himself on the verge of making a roster position on another team. Michael Hayes who I previously mentioned impressed a lot in training camp. He has been less impressive in preseason so might miss out on a roster spot but is probably more likely to get in baring in mind Ryan Mathews' injuries. Mike Harris has been the stand out tackle for rookies in camp and preseason. He has probably earnt himself a roster spot especially with LT Jared Gaither struggling with injury.